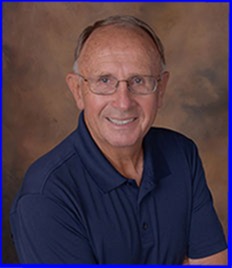 Allen G. Ibsen DVM
"Free Consultation"
Just call:
or
email:
I will be more than happy to visit with you about your plans and answer your questions about building your new facility.
Albert Einstein once said:
"Try not to become a man of success, but rather try to become a man of value."
Allen G Ibsen DVM
Veterinarian's Personal Representative
20810 Hammock Greens Lane #304
Estero FL 33928
aibsen5957@gmail.com
262 853 3840
There is a void between veterinarians wanting to build their new facility and architects, engineers, and contractors that perform the work.

Architects and engineers are skilled in the performance of engineering, design, and construction but can't possibly be expected to know all of the small details about the design of an animal hospital and veterinary equipment that make an ordinary building into a beautifully designed, efficient, low maintenance, functional state-of-the-art animal hospital. I have the knowledge and experience to bridge this gap.
I also help veterinarians design floor plans and aide in the construction for facilities for doggy day care or luxury pet facilities for boarding, doggy day care, and grooming.
SUMMARY:

Veterinarians are often too busy; perhaps they do not have an interest in the details and they probably lack experience with contracts, design, function, materials, methods, equipment, costs etc.
As design consultant & owner's representative, I fill this void. I have the interest. I have considerable experience and I enjoy working for veterinarians helping them to build their dreams. I provide that level of security that gives the doctors the confidence that they are making all of the right decisions, that someone is looking after their interests while they still continue to practice and produce income during the long and tedious process of design and construction.
Allen G Ibsen, DVM
DVM Advisor
Owner's Personal Representative
Animal Hospital Design Consultant
262 853-3840
aibsen5957@gmail.com
http://www.dvmadvisor.com


or
View Me on